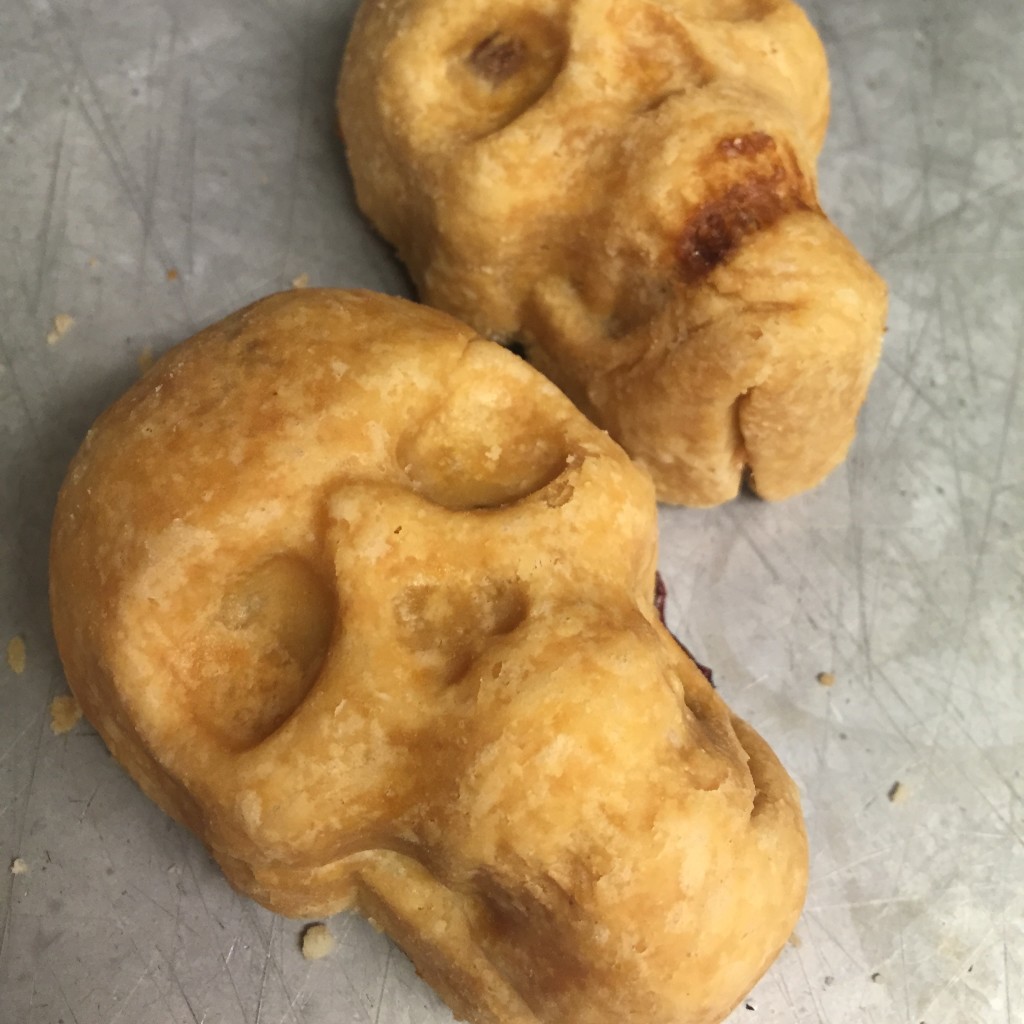 October means Skull Pies all month long!
These exclusive pastry treats feature flaky crust filled with Tripleberry, Blueberry, Cherry, Raspberry or some combination of fruits. I've had a request for a Pumpkin Skull Pie, so I will be trying that too!
Skull Pies are available by order or at Argus Farm Stop.