Pie. Homemade. Handmade. Baked especially for you.  Available for pick-up or delivery in Ann Arbor, MI.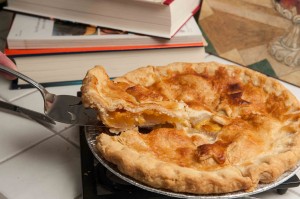 Janice@WhyNotPie bakes her three Signature Pies each week:
Peach – Thin slices of peaches with the right amount of cinnamon and sweetness
Triple Berry –  Made with raspberries, blueberries, and blackberries
Apple – Made with three different kinds of apples
If you're in the mood for something different, Janice also offers a special Pie of the Week.