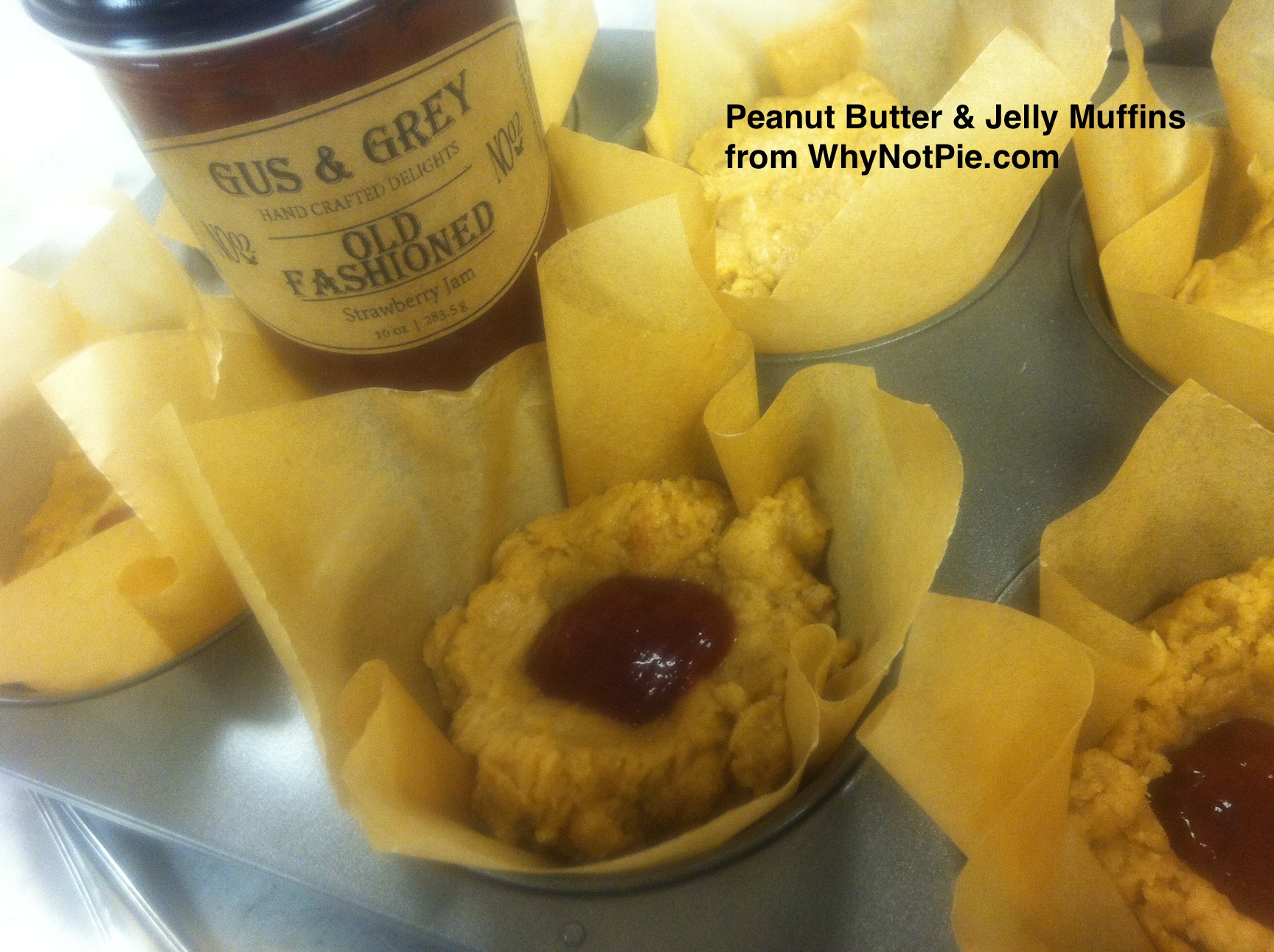 I put these muffins on the top of my list of New Favorite Things to Eat.
I liked the idea of muffins that highlighted these comfort food flavors. The more I thought about them, the more I started craving Peanut Butter & Jelly Muffins. After some baking R & D, I've arrived at a very satisfying recipe. A healthy addition of smooth peanut butter to the batter keeps the muffins moist and flavorful. The muffins fall into the substantial snack muffin category, rather than that of light cake-y muffins.
For the jelly inside, I plan to work my through the awesome offerings of Detroit's Gus & Grey's line of jams. I started with their Southern Lovin Blackberry Bourbon Vanilla Jam, which met with rave reviews. This batch has a dollop of Old Fashioned Strawberry Jam baked inside.
Muffins from Why Not Pie are available at Argus Farm Stop in Ann Arbor.