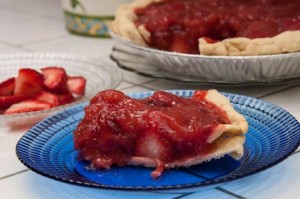 What's the secret to this wonderful strawberry glaze pie?
In addition to being packed with fresh whole strawberries, the pie is filled with luscious homemade strawberry glaze. The glaze is made with crushed fresh strawberries combined with sugar, cornstarch, orange juice, and lemon juice.
It's a wonderfully refreshing pie that required refrigeration!