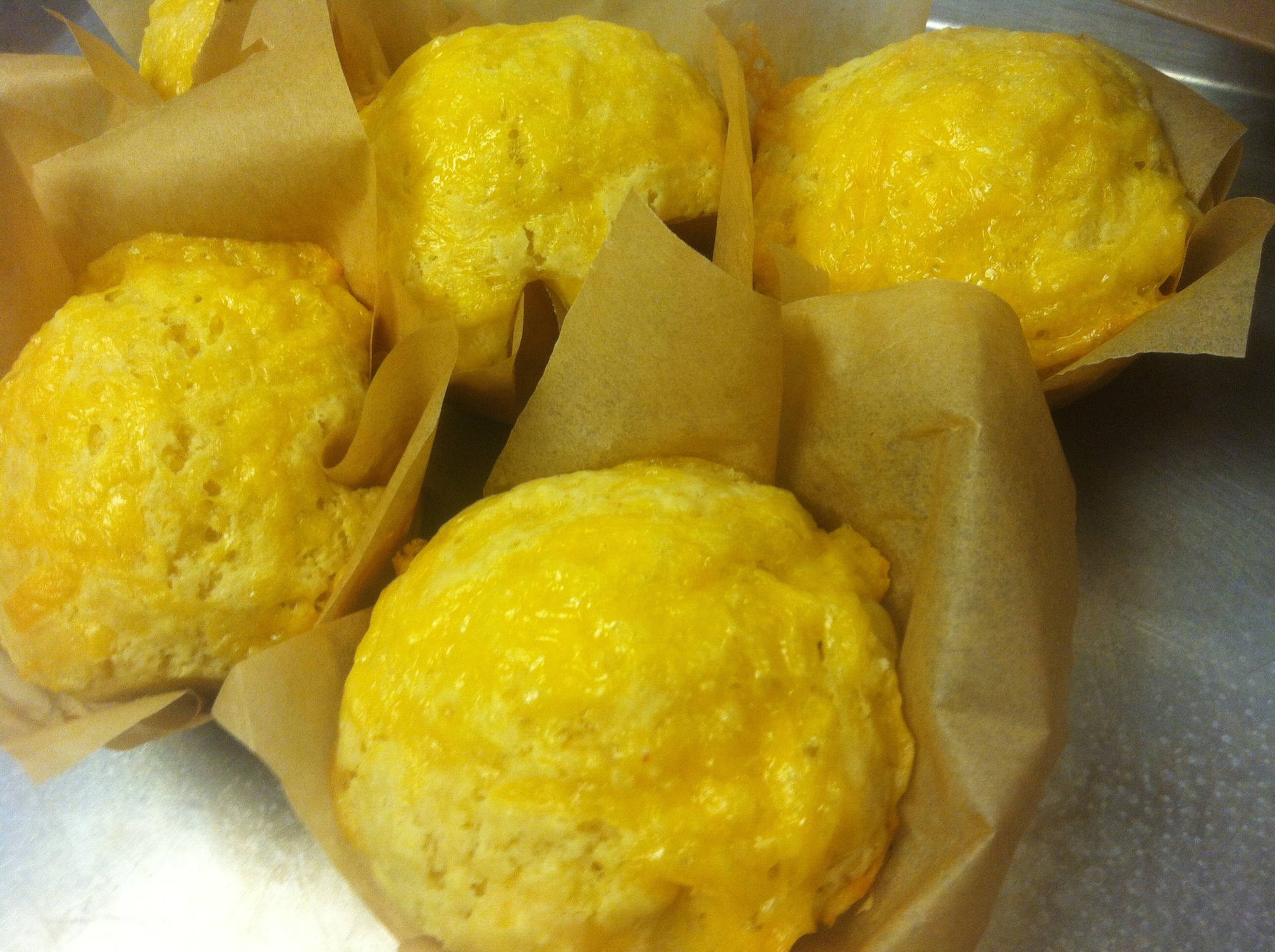 My exploration of the World of Muffins led me to several recipes for Cheddar Cheese Muffins. After some initial research and development, I'm happy to report that I've hit on a delicious and satisfying recipe. These muffins have everything I want in a savory muffin:
great flavor, a little spicy kick, and wonderful texture. And cheese.
Cheddar Cheese Muffins
Ingredients:
3 tablespoons butter, melted
1 cup milk
1 large egg, beaten
1/4 teaspoon of cayenne pepper
1 cup all-purpose flour
3/4 cup whole wheat flour
1 tablespoon baking powder
1 tablespoon sugar
1/2 teaspoon salt
4 ounces of grated sharp cheddar cheese
Directions:
1. Preheat oven to 350 degrees F.

2. In a large bowl, melt butter. Add milk, egg and cayenne. Stir to combine.

3. In a second bowl, stir together flour, baking powder, sugar and salt.

4. Stir the cheese into the dry mixture..

5. Add dry mixture to wet mixture, and stir batter only until it is just combined. The batter will be lumpy.

6. Spoon the batter into muffin tins. Fill each tin about 2/3 full.

7. Bake 20- 25 minutes.
Additional tips:
* Really, stir only until the mixture is combined. That's the secret to tender muffins and true for most quick breads.
* This recipe can make 12 standard muffins, but I prefer to make 6 extra large muffins.
* Save a bit of cheese to sprinkle on top of the muffins just before baking.