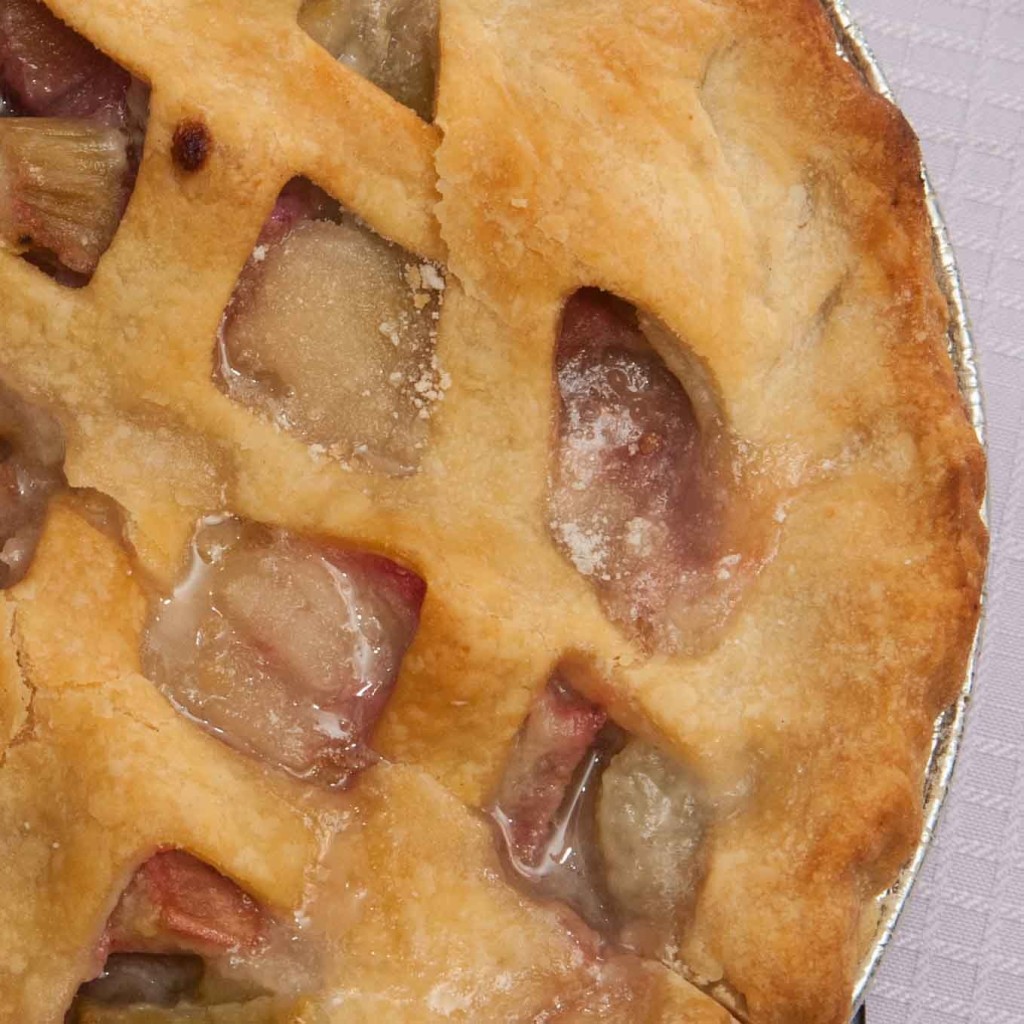 Rhubarb Pie made with homegrown rhubarb. Sweet, tangy, unmistakably bold flavor that shouts "Spring!"
I really enjoy baking pies made with the rhubarb we grow in our organic urban garden. Last year, I made my traditional Rhubarb Pie, as well as a Rhubarb Custard Pie, Blueberry Rhubarb Pie and Strawberry Rhubarb Pie. This year? Well, we'll see how far the rhubarb supply goes!
A pie made with rhubarb and sweetened just right is lovely and satisfying. Here's the extremely simple recipe that transforms rhubarb into a fantastic Rhubarb Pie.
Rhubarb Pie Recipe
Ingredients:
4 cups of chopped rhubarb
3/4 cup sugar
3 Tablespoons corn starch
1/2 teaspoon cinnamon
Method:
Mix ingredients well in a large bowl.
Fill a pastry shell, then fit top crust.
Seal and pinch around the edge to form crust.
Bake at 400F for about 50-60 minutes.
Enjoy!